10 Point Checklist To Starting A Fashion Label In 2020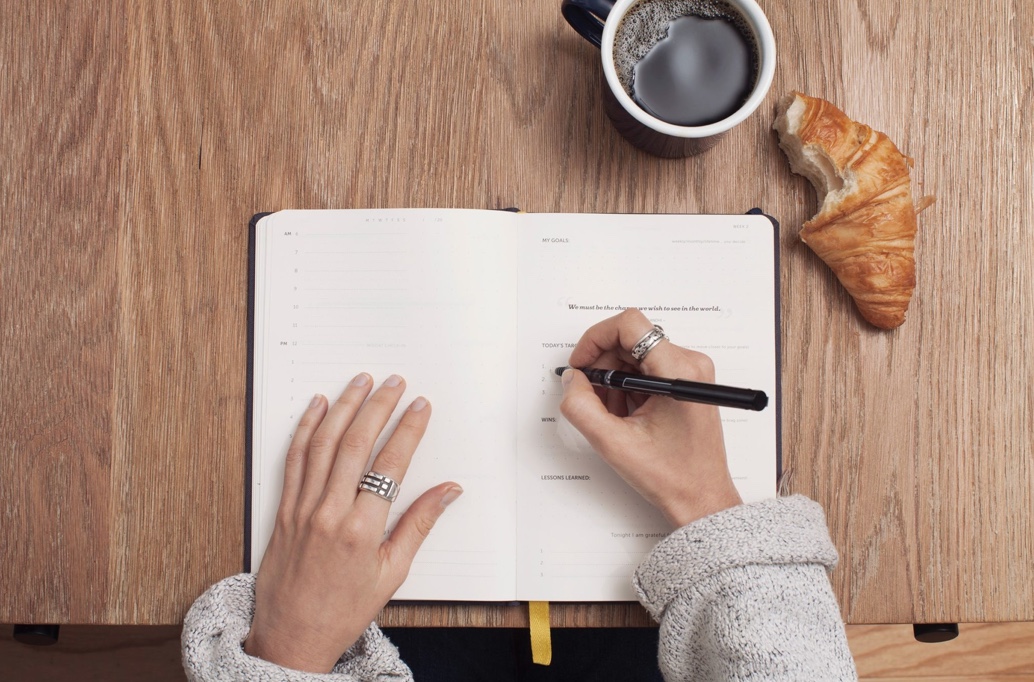 We believe January is one of the best months of the year. This is the month you are focussed, determined and motivated to achieve your professional and personal aspirations.
To set yourself up for a successful year it is important to harness this fresh energy and make the most of it. So if starting a fashion label has been your dream, here is our 10 point checklist for you to work through in the coming months.
We see hundreds of new fashion labels launch every year by people from all different walks of life and professional experience – so it certainly is possible! Here is what you need to do:
1. Identify your passion
We have seen that people who have the most success with their fashion label comes they are truly passionate about what their label represents/provides.
If you are a little bit hazy on the "why" behind your concept then we would recommend diving deeper into this until you find a concept that you are passionate and excited about. Your passion will then shine through everything you do and keep you motivated when things become challenging.
2. Budget
This is a difficult one to piece together as there are so many variables, in fact people often call us wanting to know how much it will cost. The answer to that is a 5 hour conversation to point you in the right direction.
In fact we have been asked this question so much that late last year we launched a fantastic ½ workshop on the real costs of starting a fashion label including offshore v onshore manufacturing costs to give you a real picture before you get started. We have another of these coming up soon so please let us know if you are interested and we can let you know when the next one is on at info@sampleroom.com.au.
So where to start? Start researching and complying a list of projected expenses, ideally find someone who has launched a fashion label before and discuss the list with them for some real life input.
Your budget is not a set and forget document, as you go through each step of the process keep updating this so you always know where you stand.
3. Education
No matter whether you have had some experience in and around the industry, or have studied fashion at Tafe, if you haven't launched a fashion label before then there is certainly more to learn!
You are starting a whole new business after all, and although you may have had a taste of certain aspects before, it still may not prepare you for the complexities of actually launching a fashion business.
Business aspects aside, you will need to understand minute details about what it is you are wanting to create. From stitch types, buttonhole types, variations in fit, sizing, fabric and the list goes on.
Keep in mind any service provider you engage will need to be guided by you. They will technically know (hopefully) HOW to sew different hems, but it is up to you to instruct them on which hem type you want and to judge if you are happy with the quality of the hem finish. Even if you engage a designer to help nut out the initial look, YOU are still the link between the designer and the pattern maker. And believe us – there are many questions the pattern maker will have if you simply send them a design and expect a finished garment.
There are about 20 steps that are taken from initial design idea to a finished sample. Before you launch into engaging service providers we strongly recommend learning about these steps and starting to understand what will be expected from you.
If you are interested in understanding more about our "one-stop-shop" Fashion Label Launchpad program you can read more here.
4. Resources and Suppliers
Ok – this section could be a blog on its own! But as you begin your research in the above point you will start to flesh this out more, but here are some of the major resources and suppliers you will need:
Fabric Agent
Pattern Maker
Sample Maker
Manufacturer
Education Resource (as mentioned above)
Mentor
Accountant
5. Time Management Plan
This may seem like a "wishy/washy" point, but this is actually one of the most important points! In many cases we see people start their fashion label while they still have a "day job". This means outside of juggling your general job and life you need space to fit in starting a new business.
Structure and routine are your new best friends! Along with task management tools (eg Asana). It is really important that when you do have your allocated time to build your business you don't spend half of it deciding on where to start. Keeping your to do list clean and organised allows you to jump straight into it when you have the opportunity and to work efficiently.
Far too often we see people start full steam ahead and then after a few months they lose momentum and struggle to find the time to do what needs to be done. Without sticking to structure and routine around your time it is unlikely you will succeed in launching your label.
6. How Do You Plan To Sell Your Garments
It is pretty scary how many people enter into the world of launching a fashion label without any idea of how they are going to sell their garments. In our Fashion Label Launchpad program this is a large section. And for good reason, there is no point in having a fashion label if all you are going to do is store the garments in boxes around your home!
The initial big decision you need to make is whether you are going to directly sell the garments to the customer, are you going to be a retailer? Or are you going to be a wholesaler? Will you send your garments to other retail outlets to sell? Or both?
Depending on your time/experience/budget, if these things are limited it may be best to focus on one or the other. As both paths require time and investment.
If your current plan is simply to have a website, then we strongly recommend researching this more. Simply having a website these days without any marketing strategy is equivalent to the "needle in a haystack" analogy. And we really want your garments to have a better chance at being found then that!
7. Space
How much storage space you will need exactly will depend to a degree on your suppliers. And mainly how small of a run your manufactures will do. In Australia there are few manufacturers that provide small run production. 
So just keep in mind, at some point you might have boxes of garments and rolls of fabric that need to go somewhere..
8. Support
Again – you are starting a whole new business! Sorry to be the bearer of bad news, but there are going to be hard times. And there are going to be cross roads where you need someone to talk over the decision with.
If you don't have a good support network in place, we strongly recommend to start attending networking events so you can meet like minded people that you can connect with and support each other. Everybody needs that person to keep encouraging them when time gets tough!
9. Business Nitty Gritties
This is the boring yet essential part of it all. You will need to decide and then set up either a sole trader or company structure for you to trade with. Along with registering your business name, web URL and if you have staff; workcover, super payments etc.
Your accountant can assist with some aspects of this but a lot of it will come down to you, so again – research, research!
10. Communication Collateral
This is everything you will need to communicate your business and brand with the world. For instance:
Label Name
Logo
Email Account
Website
Brochures/Documents
Social Accounts (if needed)
Phone Number
There is a lot to take in, I know. But working through this list is a great starting point for you to harness and direct your "new year" energy.
Here at Sample Room we consider ourselves as a one-stop-shop as much as possible for people starting a new fashion label, so if you would like someone to guide you through the process feel free to book in a Manufacturer Discovery Masterclass or call/email on 03 9041 3488 info@sampleroom.com.au