At Last! A program that will share priceless insider secrets, giving you the tools to turn your designs into garments and help you achieve the ultimate success of creating your ethical fashion or clothing business. Everything you need to know to start a fashion label.
Get ready…it's time to Launch YOUR LABEL and see your creations turn from dreams into reality!
Be part of our unique industry leading program and let us show you how our proven strategies will make it faster and easier for your label to break through and become a success story.
How to start a fashion, clothing or non-wearable textile label
Do you have big ideas, but they always seem to be just out of reach?
Does the road to your own clothing brand seem scary, confusing and frustratingly long?
Have you been brushed off by others in the industry or been told that "you can only do it offshore"?
And no matter how much you try, you're not getting any closer to your lifetime dream of having your own successful label?
This 1-year mentoring program will change your life!
Just imaging….feeling the exhilaration when you see your design as a perfectly produced garments of your own virtual shopfront? Even better…. How amazing would the thrill be when you see your design vision on someone walking down the street? Mind-blowing…right?
Of course it is, there is NOTHING like the buzz of success after focusing on building a clothing range….knowing that people who have NEVER met you think that your designs are spectacular and fit beautifully… just right for their style…. just right for their body shape.
Get started today. Don't wait – To find out more, Join our Manufacturer Discovery Masterclass to start your journey.
What have our past and present mentees had to say about the program.
Sample Room have been fantastic in helping me to develop my sportswear start up. Firstly, the Fashion Label Launchpad was perfect to build my knowledge, having come from a non fashion corporate marketing background. Secondly, the process of developing quite a technical range has been a dream. When you are new to this industry, it is so difficult to navigate and find good suppliers, production, pattern makers etc and Sample Room makes this so much easier.
— Nicole Stanners
Being new to the fashion industry, I was not sure where to start and everything just seemed so overwhelming initially. Doing the Sampleroom mentorship program has been so helpful in guiding me though the whole process. Having a resource base with such extensive knowledge of the fashion industry has been wonderful and I'm looking forward excitedly to the rest of my journey to production.
— Yolande Iyer
Lola Sparkle
I've had a really great experience with Sample Room and I really recommend working with them, especially if you're just starting out with a label. Doing the Fashion Label Launchpad was extremely valuable to me.
—Verity Hollingworth
Before working with Sample Room, I had many failed attempts and horrible experiences which had driven me to give up on my dreams until I decided to work with Sample Room.
If you're stuck in a rut and not sure where to go for guidance or have been running your fashion brand a while but need some fresh eyes then I would definitely recommend working with them.
—Elise Benbow
The content of the Fashion Label Launchpad is very clear and comprehensive. Every question I have had so far has been answered. Julia is a wealth of information and very generous with sharing what and who she knows. I really do feel equipped and excited about moving forward. The Fashion Label Launchpad is well worth the investment. The content is comprehensive and de-mystifies the complex process of design, development and manufacture.
—Deborah Ashworth
Our program is different to other courses that just teach you theory, we work with you side by side in our ethically accredited workroom on product development and our mentee exclusive manufacturing to guide you through every step of the way.
Not sure where to start to create your own fashion label, clothing or non-wearable textile brand?
Dear talented designer,
Are you terrified about the VAST amount of knowledge you need under your belt to be ready in this fast-paced industry where the latest technologies and techniques can make or break a new designer?

Have you already lost hard-earned money by trying to turn your design into a properly manufactured garment?
Or wasted massive amounts of time running around between pattern makers, suppliers and manufacturers trying to get exactly what you want and yet you feel like you are running in sand?

Maybe you've already experienced the pain and heartache of getting your design manufactured, only to find that they doesn't fit properly – It's distressing…having to re-work your designs and patterns to ensure the correct fit for sale.
Are you ready to be taken seriously? Wanting to establish long-lasting professional relationships with the best in in the industry – not the fringe where the work is second-rate and everything is just simply too hard to achieve?
"I'm talking about a program where YOU can walk in as an ABSOLUTE novice and with our help, be transformed into a successful designer…"
Get the edge on your competition - launch your own label with our Australian first, ground-breaking mentoring program.
Avoid the BIG mistakes…they only cost you money and time.
Do you know exactly who your customer is? – If you don't, then your designs, your sizing, your styling and shape could be completely wrong for your market. This can be make or break for a label.
If you don't know what they like and dislike – if you don't solve their problems with the right style, fit and quality then you will struggle to sell your garments.
Are you aware that designing without a specific fabric on hand could be a huge and potentially costly mistake?
Patterns for each style are made for a particular fabric. Don't fall into the trap of thinking that it will be ok to prepare a pattern using a 'similar' type of fabric or that you can select your fabric later.
We've seen many cases where designers ask us to push on without the exact fabric, or even worse, changing fabric just before manufacture, only to experience shockingly bad results with fit, shrinkage and how the fabric changes the overall look and watching thousands and thousands of dollars go down the drain.
Did you know that you MUST understand the critical path to launch at the right time to have a chance to make money?
So many designers plan their range and then slowly start working through the production process. Before they know it, their timelines have blown out and they are falling further and further behind. Knowing when to start is crucial to your chance of success.
If a designer doesn't have their garments on their website by a certain time before the season, then they can wave goodbye to making money that season. We have seen designers end up with a massive oversupply of stock and no cash in their pockets because it is all tied up in inventory.
Do you realise that knowledge is the key to success in the fashion industry?
At Sample Room the data is crystal clear – 80% of designers who complete our Mentoring Program successfully launch their range and then return to produce new seasons. Sadly, 0% of start-up designers we have worked with who are not in our mentoring program (that's right – not one) have successful launched a range without this support.
We've noticed that a significant number of emerging designers who are exhausted, confused, broke and heartbroken by the process just give up within the first 3 months, unless they have the help they need.
Are you ready to achieve your dream? Our Fashion Label Launchpad program is the key.
Australia's most respected pattern maker
I'm so excited that you're taking the time to discover the amazing value on offer in our highly-personalised mentoring program. I'm Julia Van Der Sommen, director and head pattern maker at Sample Room.
For well over 27 years, I've been working with and helping to grow successful businesses in the industry.
My obsession with fashion and clothing started at the very tender age of 10 when I asked my mum if she would take me shopping to buy my first ever pattern. After spending my hard-earned pocket money, I took that pattern home, and with mum's help on the sewing machine, I made my first garment – a small but significant step that set me on a satisfying career path.
After leaving high school in Adelaide I completed a fashion design course, taking this knowledge with me while travelling overseas, before coming back to Melbourne. During this exciting adventure I raked up endless hours as a designer, pattern maker, managing businesses, but also as a machinist, cutter, sales person and off-shore specification co-ordinator, learning the ropes and sometimes making mistakes the hard way.
It was a slow process, but it provided me with a massive amount of knowledge. The insider knowledge, the tricks of the trade – I have learnt these through much trial and error. It's an industry where few people  like to share those tricks.
This insider knowledge was like gold – giving me the boost to take the plunge and establish my own successful business creating garments and accessories for others. Sample Room is the culmination of many years of industry experience and the absolute love I have for the industry and I want to share this information with you.
Studied fashion and what to know how to start your fashion label?
"Let's face it…Even if you have studied fashion, you have been taught the basics to get a job IN the industry. Our Fashion Label Launchpad is the bridging course you need to take your knowledge of designing and teach you how to work WITH the industry experts to create your own range locally, ethically and sustainably."
Everything I teach is completely 100% repeatable! Meaning YOU can do it TOO!
I have been a 'sponge' in every job – learning so much and always taking on new roles to learn the entire process. Probably the best experience I've ever had was working for a medium-sized high end designer where the pattern making and sample making ran alongside each other. It was great to collaborate, problem solve and deliver great designs within this close-knit environment.
Over the years I have been fortunate enough to have strong, successful mentors in my corner. They have given me some amazing advice which has been critical to the success of my business.
For example, I learnt that missing just one line of information in a 10 page document can completely change the whole production process – hugely affecting whether the business makes money or gets hit hard with a loss. I also learnt that building great, long-lasting relationships in the industry is critical to success – everybody knows everybody else and you NEVER burn a bridge if you want to survive.
I have also felt first-hand the awful stress and anxiety of the garment making process going completely wrong. I managed a business who were experiencing terrible problems with their overseas manufacturers. It would take FOREVER to get samples approved and there was a massive problem trying to explain how to fix fit issues with them. No matter how hard I tried, the fit would always come back wrong. In the end I pulled the production out of China and moved it to Fiji where it is still made today. The patterns and samples are made right here in Australia, making sure that the quality is high, resulting in happy customers.
I am passionate about ethical clothing. And I am passionate about learning. And I'm passionate about the industry in Australia. But I'm also passionate about developing emerging talent – talent like yours.
The Fashion Label Launchpad Program was created out of my frustrations. I would watch designers come to Sample Room with great ideas and a clear idea of their range, then lose confidence and motivation because they didn't know what to do next…then they would just give up.
This inspired me to create the program whch now guides people through a design cycle, providing much-needed support, building confidence, and completing a range.
I am so proud of the successes we've helped achieve for our program participants – I get a thrill every time one of our wonderful graduates returns to Sample Room as a 'regular' client, ready to start work on their follow-up seasons.
True creators are few and far between. It is an absolute honour for me to guide you through the process of taking YOUR ideas or drawings – YOUR "Vision" – and building a product that makes its way to the consumer. A consumer who is as excited about your styles as you are.
The Fashion Label Launchpad is well worth the investment.  The content is comprehensive and de-mystifies the complex process of design, development and manufacture. Julia has a wealth of knowledge and information which she shares generously.  I also feel like Julia is genuinely invested in my ideas and success.  I feel excited about the journey ahead and now have a clear path to follow!
—Deborah Ashworth
We are going to show you EXACTLY what to do and when to do it. Our clear, step-by-step system takes you from concept to the delivery of your range.
Over the first 6 months your will receive a weekly information-packed video to give you the inside knowledge and language you need to know to talk with businesses in the fashion and manufacturing industry. You have access to this for the full 12 months to watch and watch again. Most mentees say they watch these videos 3-5 times EACH.
Once a month for the full 12 months, you will be invited to our 90-minute webinars with industry experts, suppliers and past successful mentees, carefully selected for their inside knowledge customised for emerging designers like you.
Here you can ask questions about the course, seek advice about your product and be professionally guided through any issues you may be facing.
We make it easy for you. Assisting you throughout the entire development process, we are available to answer any questions and offer solutions to any issues you face along the way.
We will always keep you one step ahead of the pack; showing you the latest tools, directing you to the best suppliers and giving you the detailed knowledge you MUST have to succeed in this industry.
Learn about the many facets of pattern making and sample making and how long the process takes to complete.
Be taught about garment construction, the manufacturing process and the timelines involved.
Learn how to reduce your production costs and properly manage your cashflow right throughout the product development lifecycle.
Log in from home, the office or ANYWHERE in the world to learn with ease. We have program members located all over the world!
Ask questions on the Forum and have them answered promptly so your plans are not delayed.
Replay any of the webinars and group calls whenever you wish. This will enhance your learning experience and provide you with the confidence to move more quickly towards your goals.
Gain access to practical demonstrations and first-hand experience so you will know exactly what to do and when.
Be inspired by fellow members in a tight-knit Facebook mentoring group. Bounce ideas off each other and enjoy the amazing support from this highly creative and motivated community.
Share the journey – learn from your peers and build long-lasting business relationships. The contacts you make in our program could lead to exciting and profitable business ventures in the future.
Make the program work even better for you by undertaking your development with Sample Room at the same time as you work your way through the program.
This is truly the QUICKEST, EASIEST and SMARTEST WAY to get ahead of the game, build a label and grow your business…"
Take action TODAY and you will also get these fantastic bonuses:
This is what you will get
5 Top Tips for Starting a Fashion Label
Value – $50
A 60 minute Business Strategy Session and roadmap with Julia Van Der Sommen – We will dive deep into your business plan to look at the 10 year plan. We will talk about processes, suppliers and the roadmap to achieve the best result. Ask Julia any questions you need answered to reach your goals.
Value – $400
Goal setting manual – be ready to jump out of the blocks as soon as the mentoring program begins
Value – $300
Weekly one hour webinars via our web-based training platform – log in from anywhere in the world!
Value – $6,000
Monthly group calls for live expert advice and support.
Value – $1,200
Printable handouts with each webinar – no need to take notes.
Value – $1,200
Premium access to the Fashion Label Launchpad Support Forum – have your questions answered quickly so your business growth is not delayed.
Value – $600
Our private designer community – putting you in direct contact with people just like you. Share the journey, learn, and build profitable relationships.
Value – $600
One on one Mentoring and support through your development
Value – $6,000
One on one Production Manager support through your in house manufacturing process
Value – $6,000
TOTAL VALUE + BONUSES = $22,350
If you are driven to succeed…
If you are ready to commit 100% to this program with all your heart…
Would you like take the first step to find out more.
Our Manufacturing Discovery Masterclass is an intimate masterclass hosted by Julia to help you understand the fundamentals.
A live interactive presentation by Julia, this 60+ minutes to a small group of like minded designers will whet your appetite and look at how the Fashion Label Launchpad will guide you through this process in more detail.
Kick-start your exciting journey with Julia providing you with priceless information which will point you in the right direction immediately from day one!
You must act NOW to secure your place – only 10 lucky people will get to start their journey each month.
Places are awarded on a first-come first-served basis.
Yes, I'm ready to commit 100%
We start the program out with the basics. We DEFINE the framework of your range. Your client, timelines, costs and ways to communicate with the team you will employ. It is important to have a clear vision of these areas so you know what there is in store for the next months. Without these core basics you will be like a ship without a keel. Your working folder is essential in this set up stage and we will show you how to set this up.
Some of the key insights:
How much will each garment cost?
How much does it cost to start a label?
What do you need to do before coming to a pattern maker?
What is the process from drawing to finished product through to ready to deliver?
How do I start my marketing so I am ready when I launch?
You probably have thousands of sketches or maybe a great idea in your head. During the second stage of the mentoring program we discuss the details of DESIGN so you reach your creative outcome. Sometime explaining the details is the difference between a successful range and a pile of rags.
Some of the key insights;
How to draw your designs so they can be interpreted by a pattern maker
Learn about the process in great detail
What fabric work with each garment type
Finishes that give your garments an extra edge in design and a higher perceived value
We also go into the detail of what you will need to source for each of your garments.
Now you have your detailed drawings it is time to learn about the manufacturing process. The more knowledge you have about DEVELOPING YOUR PRODUCT, the more money and time you can save. You relationship with your manufacturer is very important. Preparation is important so you have all the information you need to make the next step of manufacturing easier.
Some of the key insights;
Machinery names and uses
How do I record and communicate with factories
What accessories and trims do I need on my garments to comply with industry
How to establish your cost sheets, mark ups and margins
The BRAND YOU DEVELOP is just as important as the product you produce. Social media makes it easier to get your name out there, but how do you use each platform to grow your business. The photos on your website are the first impression that your clients will have of your brand. Photo shoots are complicated to organise and they can cost so much. We talk about how to do this cost effectively and with great results.
Some of the key insights:
Creating your website
What you need before you brief your web developer
How to organise a photo shoot
How to save money on your first photo shoot
How to create your selling material
How to use your images on social media
Manufacturing is the biggest mystery in the process. Information on time lines and production costing needs to come from a professional who has worked in the industry for years and through all sorts of difficult circumstances. There are so many things that DUPLICATING your product can and will go wrong. We will discuss many case studies and give you a great grounding and a head start to learning to avoid the pitfalls. Use your mentoring call this month to ask specific questions about your production needs.
Some of the key insights:
The pre-production process – how to you make sure your manufacturer can repeat your great sample?
Sample making ins and outs
I am thinking of producing offshore – what are the basics that I need to know?
Grading details – sizes, charts, what you need to understand before you start
How do I check that my production is correct?
Selling and DISTRIBUTING are just as important as designing. Once you have a customer then it is very important that you do everything you can to keep them. There are many different ways to sell and deliver your range. With each method there are things to think about. Most importantly you want to WOW your customer so they come back for more next range and Buy Buy Buy!
Some of the key insights:
Different ways to sell your range
Am I selling it for enough or too much?
Can I find an agent to sell my range?
What legal documents do I need and how can I get paid?
Accounting and bookkeeping – easy ways to keep track
Designing for the next season – how to start all over again
As a mentee, you will be given access to a start up production team that specializes in small run production of 20 pieces per, style per colour. We truly believe you should start small and learn as you grow your business. This is one of the many ways we can help you start smart.
Do you still have questions?
Sign up for our Manufacturer Discovery Masterclass
Ethical Clothing Australia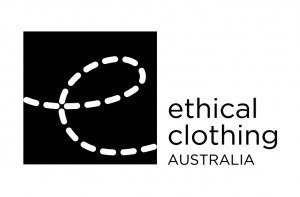 We are proud and excited to become one of the few pattern making services to have gained ethical accreditation via Ethical Clothing Australia (ECA) for our local production. If you would like to know more about ethical accreditation or other suppliers in this unique manufacturing process then please get in touch with ECA. ECA works closely with legally compliant manufacturers in Australia to ensure a transparent and ethical textile, clothing and footwear industry. The Sample Room works collaboratively with ECA as part of its ongoing commitment to offering ethically made products in Australia. ethicalclothingaustralia.org.au