Why did Julia create the Fashion Label Launchpad?
Over the years I have been fortunate enough to have strong, successful mentors in my corner. They have given me some amazing advice which has been critical to the success of my business.
I have been a 'sponge' in every job – learning so much and always taking on new roles to learn the entire process. Probably the best experience I've ever had was working for a medium-sized designer where the pattern making and sample making ran alongside each other. It was great to collaborate, problem solve and deliver great designs within this close-knit environment.
For example, I learnt that missing just one line of information in a 10 page document can completely change the whole production process – hugely affecting whether the business makes money or gets hit hard with a loss. I also learnt that building great, long-lasting relationships in the industry is critical to success – even though it seems like you will never find any suppliers, everybody knows everybody else and once you have been introduced you can find a network of people to work with.
I have also felt firsthand the awful stress and anxiety of the garment making process going completely wrong. I managed a business who were experiencing terrible problems with their overseas manufacturers. It would take FOREVER to get samples approved and there was a massive problem trying to explain how to fix fit issues with them. No matter how hard I tried, the fit would always come back wrong. In the end I pulled the production out of China and moved it to Fiji where it is still made today. The patterns and samples are made right here in Australia, making sure that the quality is high, resulting in happy customers.
I am passionate about fashion. And I am passionate about learning. But I'm also passionate about developing young, emerging talent – talent like yours.
The Fashion Label Launchpad was created out of my frustration. I would watch designers come to Sample Room with great ideas and a clear vision of their range, then lose confidence and motivation because they didn't know what to do next…then they would just give up.
This inspired me to create a program which guides people through the first six months, providing much-needed support, building confidence, and completing a range.
I am so proud of the success we've helped achieve for our mentoring participants – I get a thrill every time one of our wonderful graduates returns to Sample Room as a 'regular' client, ready to start work on their follow-up seasons.
True creators are few and far between. It is an absolute honour for me to guide you through the process of taking YOUR drawings – YOUR vision – and building a product that makes its way to the consumer.
Ethical Clothing Australia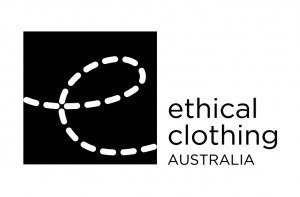 We are proud and excited to become one of the few pattern making services to have gained ethical accreditation via Ethical Clothing Australia (ECA) for our local production. If you would like to know more about ethical accreditation or other suppliers in this unique manufacturing process then please get in touch with ECA. ECA works closely with legally compliant manufacturers in Australia to ensure a transparent and ethical textile, clothing and footwear industry. The Sample Room works collaboratively with ECA as part of its ongoing commitment to offering ethically made products in Australia. ethicalclothingaustralia.org.au