About Australia's Leading Pattern Maker
Sample Room was established in 2009 and is currently Australia's only full service ethically accredited pattern maker, sample maker, grading, specification and manufacturing business.
Julia realised through her years in the fashion industry that the relationship and communication between a pattern maker and sample maker is critical for quick, accurate development. Having these skilled people in the same room enables quick problem solving and communication from the designer through to the final sample.
Based in Collingwood, Melbourne we have worked with 1000's of labels all over Australia and further afield, including New Zealand, USA, South Africa, Dubai and Finland. Do not worry if you are interstate as we are also able to work remotely through video fittings and we have advanced technology and systems in place for accurate communication as well as decades of industry understanding to help you to complete your range.
We offer the full development service of computer pattern makers, sample makers, grading and specification services for Women's, Men's and Children's wear as well as non-wearable textile products.
The range of products we work with is extensive and includes lingerie, swimwear, activewear, through to formal wear. There is little we can't do.
You can select the full service or elements as you need based on your individual development requirements.
Our extensive sample and pattern library is available to help with development communication, but we have also just extended our technical capability with our new NHega scanner. This allows us to digitise your current patterns or samples into our pattern making system with incredible accuracy.
With the breadth of capabilities available in one business we can ensure accurate and easy development of patterns and grading across Babies (Newborn), Toddler, Kids, Mens, Womens and plus sizes to size 8XL and above.
As computer pattern makers, we offer many advantages for local and overseas manufacturing including time and cost saving measures throughout the development process. It is very easy to use and alter your patterns next season for further cost savings as well as export to DXF, Ai and PDF electronic patterns for quick communication with your manufacturer, no matter where they are.
We are also very well known for our support of start up designers through our Fashion Label Launchpad program. If you are starting out please click over to our Start up Launching Point page to find out more.
Completed
Full Developments
Combined Years
Experience
Fashion Label
Launchpad Grads
Julia Van Der Sommen
FOUNDER AND DIRECTOR
Julia is an industry professional and the owner of Sample Room with over 27 years experience in the Fashion industry. With a strong background in Design, Pattern making, Sample making, and Production management. She is passionate about sharing her knowledge to support and develop businesses both Big and Small/ Established or Start-up, to find more efficient ways of working to achieve great results. Julia works with each client to improve fit, production processes and to produce products that sell.
Holly
SAMPLE MACHINIST

Holly has been with Sample Room for more than 6 years as a sample machinist. A true talent, Holly can put together pretty much any garment in any fabric. Holly works very closely with Mai, Sharon, Kate and Julia to make sure the samples she sews are exactly as intended.
Mai
Production Machinist Supervisor

Mai's extensive experience is always on show. With some time in production sewing, Mai has a wealth of experience which comes through in the samples she sews. That knowledge is worth its weight in gold, as she finds even more efficient ways to construct your samples. This ultimately translates to a less expensive garment to make. That's what 30 year of experience brings to the table.
Kate
Production Supervisor / Pattern Maker

Kate is our wonderful Production Supervisor. Kate's background as a machinist means she knows how a garment is put together and brings that knowledge into her pattern making and working closely with clients. Kate is often sitting with Holly and Mai to help work out solutions to complications that crop up from time to time.
Sharon
Cutter / Pattern Maker

Principally a cutter, Sharon has a wealth of experience in a range of businesses, both big and small in Sri Lanka, but has been with us for more than 3 years. With a background in pattern making, Sharon is detailed focussed and is regularly checking with Kate and Julia minute details to help ensure the pieces he cuts are spot on. To mix it up a little, Sharon sits down to help out with pattern making from time to time, which further hones his talents.
Daniel
FINANCE/LEGAL

Despite being new to the clothing industry, Daniel is a Chartered Accountant with extensive experience running businesses as interim Managing Director in businesses across Australia and as far away as California. With more than 15 years working in service firms, Daniel looks after of all the finance and legals, but he doesn't wear a suit very often now.
Hien
Production Machinist

Hien has a strong background in production of a wide array of garments. Hien is only reasonably new to the team, but is obviously very capable and is a great addition to our team.
Ethical Clothing Australia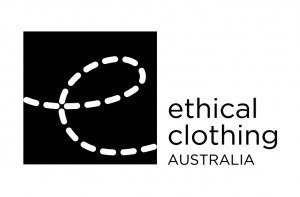 We are proud and excited to become one of the few pattern making services to have gained ethical accreditation via Ethical Clothing Australia (ECA) for our local production. If you would like to know more about ethical accreditation or other suppliers in this unique manufacturing process then please get in touch with ECA. ECA works closely with legally compliant manufacturers in Australia to ensure a transparent and ethical textile, clothing and footwear industry. The Sample Room works collaboratively with ECA as part of its ongoing commitment to offering ethically made products in Australia. ethicalclothingaustralia.org.au