What does it mean to be an ethically accredited label?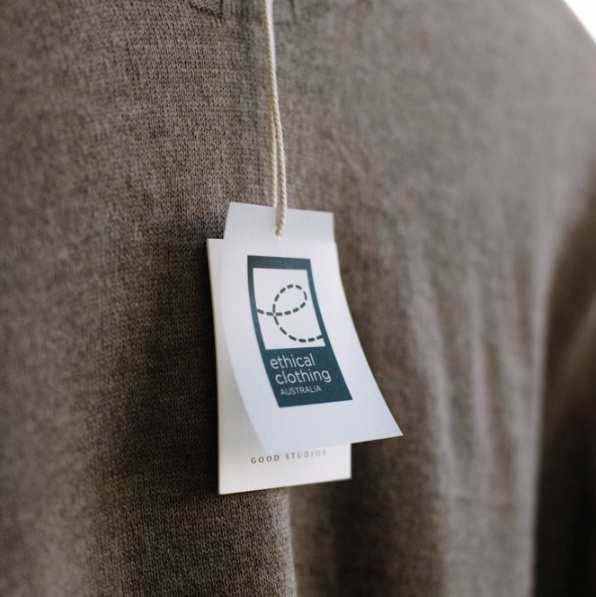 When creating your new label from the ground up, there are many aspects to take into consideration in order to shape your label into a business that represents who and what you stand for. From sustainability, to the locality of the materials sourced, you, the designer, have the artistic freedom to structure a label how they choose according to their values.
Ethical accreditation might be something you have heard before… but what does it really mean to be an ethically accredited label? Sample Room is proudly an ethically accredited company, working alongside our good friends at Ethical Clothing Australia, seeking to create a safe and fair workplace for all our staff.
The process Sample Room has taken to embody ECA accreditation: 
Sample Room first completed in-depth documentation provided by ECA, where we gained a detailed understanding regarding our legal obligations.
Through the process we needed to detail step by step our operation's supply chain, outlining each stage from cut, make and trim (including all value-adding processes) to ensure it is up to ECA standards.
ECA has a formal audit process which then commenced once the paperwork was deemed compliant. This audit was carried out by third-party compliance audit body TCF Union (TCFUA).
Our application was then forwarded through to ECA committee of management for final approval.
Once Sample Room's ECA accreditation was approved we continue to practice and uphold the ECA values. Practising our outlined workflow to our supply chain.
Sample Room regularly works closely with Ethical Clothing Australia to ensure industry standards are continuously met.
Who are Ethical Clothing Australia?
ECA is an accreditation body that works alongside local fashion, textile and manufacturing businesses to ensure supply chains are fully- transparent and legally compliant. Workers within the TCF (Textile, Clothing and Footwear) industry can often fall vulnerable to unregulated workflow, unrealistic deadlines and occupational health and safety issues. ECA exists to protect workers against such variations and hold business accountable.
"Show That You Value The People Who Make Your Products"
There are a range of benefits that come with being ethically accredited. Collections within the TCF industry that are ethically accredited possess a clear competitive edge, whilst showing your customers what you value, and contributing to a stronger more ethical industry in Australia.
Reference
https://ethicalclothingaustralia.org.au/steps-to-accreditation/
https://ethicalclothingaustralia.org.au/about-us/