Sample Room + Fashion Revolution: Introducing Sharon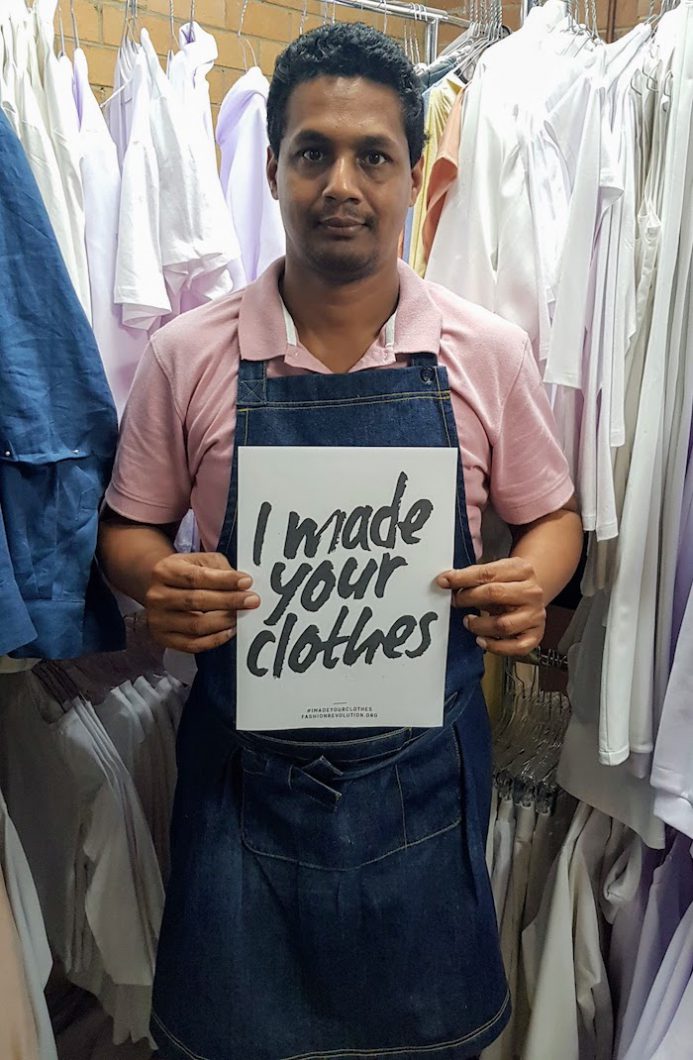 Here at Sample Room we are proudly ethically accredited and value the importance of a safe and fair workplace. We have staff from all over the world including people local to Melbourne, creating a diverse and experienced team. Julia's (founder of Sample Room) ethical practices are founded by the passion to respect the knowledge and skills people have. Coming from years of experience on the factory floor herself, she really understands the depth of knowledge and expertise the Sample Room team possess.
We are very flattered to have been referred to as the "utopia of pattern development" by a number of people and work hard to keep this alive in our workplace.
In honour of Fashion Revolution Week we have interviewed a valued member of our team, Sharon our Fabric Cutter.
Introducing Sharon Wickramarathne
Sharon has worked at Sample Room for almost one year, starting with us six months after arriving in Australia from Sri Lanka. Following the completion of a textile diploma in Pattern Making, he commenced his textile career in 1998 as a trainee Pattern Maker in a small factory where the main focus was school wear.
This suburban factory had about 20 employees, and three short months after starting the traineeship his trainer went on maternity leave, which left Sharon to take the reins.
The factory had strong safety processes, if a needle broke the staff would be required to return each piece of the needle or they would not be given a new needle to work with.
From here Sharon moved to larger factories, where the buyers enforced approved conditions, keeping the factories to a satisfactory standard.
Sharon noted that in Sri Lanka the textile industry is huge and there are also a large number of people to fill the jobs which can push the wages down, making it challenging to make enough money to support a family.
The journey to Australia came with its challenges, mainly around language and also an expectation from employees to have local experience. So he was reliant on someone willing to give him a chance to build that sought after local experience. Six months into his job hunt, Sharon secured a job at Sample Room. With different systems and processes to what Sharon was accustomed to, his job role changed and developed shaping around the areas he excelled at.
When asked what Sharon values the most about Sample Room his answer was "everything, it's perfect".