Sample Room + Fashion Revolution: Introducing Mai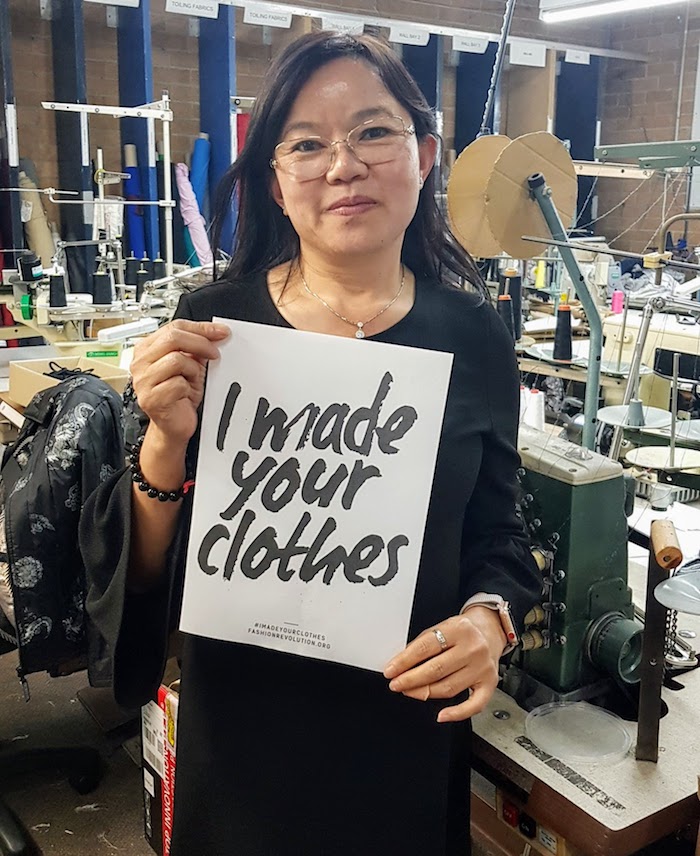 In honour of Fashion Revolution Week we would like to introduce Mai, one of our valued sample machinists.
Originally from Vietnam, Mai has lived in Australia since 1995 after closing a tailoring shop she ran for 15 years.
Mai was recommended from a family member to take the big leap and move to Australia with the promise of good working conditions and pay.
Once in Australia, Mai commenced working at a large fashion factory, and stayed loyal to this position for 16 years. This was a huge contrast to her small business in Vietnam, where clothes were measured from a body and then cut. In this 100+ employee factory, Mai learnt about technical elements of producing samples and manufacturing to Australian standards.
Mai sees herself as very lucky, as once made redundant from her long time employment, she walked straight into a position at Sample Room. Julia recognised her experience and expertise quickly and hired Mai straight away. Now with Sample Room for over 2 years, Mai says the main difference between Sample Room and per previous position is that at Sample Room everything is done under one roof, where previously elements of development where shipped off-shore.
This increased during her time there, when she started her first job in Australia the factory had 100+ employees, when she was made redundant this was halved.
Here at Sample Room, we are huge supporters of Fashion Revolution Week and are glad we could share a snippet of Mai's story. Our founder, Julia Van der Sommen cut her teeth in the fashion industry on the factory floor herself. So has a deep understanding of the importance of respecting the knowledge of her staff, regardless of the job they are performing.