Are you a successful business that has lost faith in your pattern library?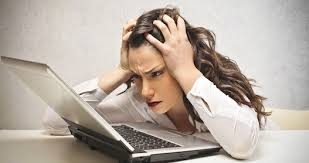 You are not alone.
I often talk on this blog about issues that start-ups encounter. Mainly because they are many and varied and a new issue arises each week. Today I would like to talk to you about another key group of customers that often call us in absolute panic and with an urgent, very problem. Quite often this customer has been in business for 5-10 yrs. They have built a business on a great idea, sales have grown at a steady rate but they have now reached a sustainable level which is great but this now exposes some major pattern making issues that have compounded from cheap start-up costs and a culmination of different pattern makers, specification sheets and off shore patterns. Customers have started complaining and sales are lost sending the business backwards quickly. stressed out
Whilst the above paragraph seems scary to many of us, it is nothing in comparison to the huge collection of patterns that need changing and the unknown costs to do so. How much will this cost to correct ALL these patterns? Where do you start? Is this going to break your business more than a few unhappy customers?
Well it does not have to be as big a job as it may seem, in fact it is a chance to take on a new level of professionalism and gain a whole new customer base. On the plus side, you know how to sell, you have a name people know, and if you have caught it early the damage will not be too great.
I love working with these customers but it is clear to me there is a smart way of going about it and an expensive way of going about it. There may be some pattern makers who start at pattern 1 and move through the range 1 pattern at a time racking up a huge bill at the end.
At Sample Room we take a more holistic approach. We meet for an in-depth consultation where we overview the whole range, talk about what is working and the company goals. So often what is discovered is through the growth of the company the owner admits that there have been some decisions made that now don't make a lot of sense. Once we have overviewed the whole situation it is possible that you have 4 core styles and once these styles are corrected and approved you can develop 16 styles off these in line with your current patterns. With computer pattern making it is easy. You will have a clearer approach and much smaller bill than expected.
So if you have found your business in this predicament and you would like to know more, give us a call on 03 9041 3488 to arrange a consultation.
We also conduct meetings on skype so if you are interstate or overseas you can still talk to someone who can help.
Remember the only way to eat an elephant is one mouthful at a time.