Mentee's Launch: Gabrielle Spencer's Bridal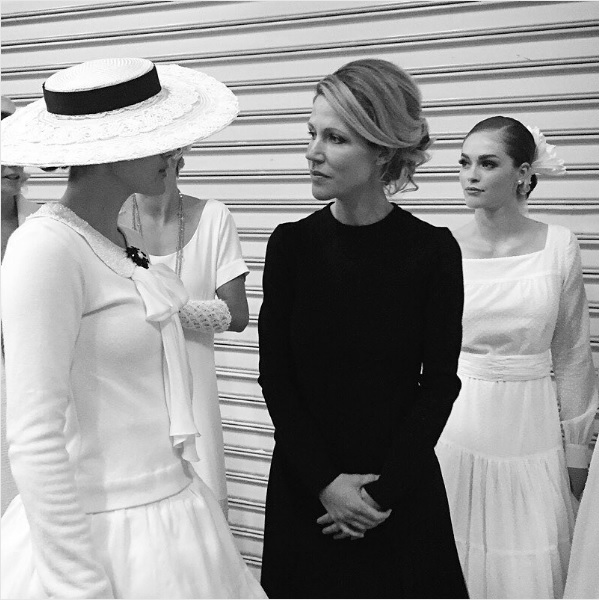 Creating bridal is a whole different board game. Come see what our Mentee, Gabrielle Spencer, had to say about her experience and what it is like to see your vision on the catwalk.
Inspired by nature and the rustic beauty of the country-side, Gabrielle Spencer came to Sample Room with an incredibly strong vision for her designs and business. Staying true to her love of pure fabrics and elegant styling, she has followed her designer instinct to create an absolutely stunning range for brides of any age, shape or size.
Congratulations, Gabrielle, on launching such a beautiful collection of bridal wear. It was a pleasure to work with you throughout the development of your first range.
What is your range about?
My range is about a bride who doesn't want to wear a traditional gown, a relaxed and casual bride.
Who is it for?
A modern bride, perhaps mature bride…a second marriage or a gay bride who doesn't want anything 'frilly'.
What did you do for a career before you started your label?
I was an Event Manager for 5 years, before that I was an Event Manager for Westfield Pty Ltd. for 4 years.
What is the biggest thing you learnt whilst working through the development process?
I learnt a lot from Julia, at the Sample Room. The thing is, designers have these wonderful ideas about fabrics and styles, but they don't often think of constructions. An example of this, with my range, was a cashmere cardigan. I wanted it to be button up at the back however I didn't think of the gaping which would happen. Julia suggested to seal the back with the illusion of buttons which was a much better solution. Sometimes, your ideas just don't work, take advice.
What would you do differently if you did it all over again?
This is a hard question because the answer is…everything! I've recently done a fashion show and I was very happy with it. However, if you ask me to redo the styles I did, the answer would be no, I'm moving on to different styles. I think this happens with every designer, which is why the seasons keeps flowing.
How can people buy your product?
I have an online presence. My website is in the making, however, I'm contactable through this platform.
What is some advice you would give someone else looking to start a label?
Make sure you have plenty of time and money to put towards it. It's a commitment, and you don't necessarily succeed for the first years.
Website
gabriellespencerbridal.com.au
Instagram
@gabriellespencerbridal