Mentee's Launch: Frankie + Roy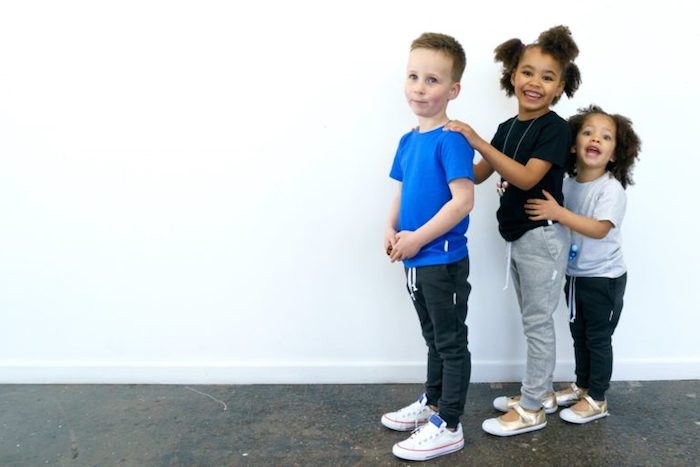 Jessica Haley, the Founder of Frankie + Roy, came to us in August 2016 with an idea to create a range of slim-fitting childrenswear. Jess became increasingly aware of how hard it was to find clothing that would fit her two boys, and as a result, took matters into her own hands and began working on Frankie + Roy.
A year later, she has officially launched her label and is already thinking about her next range due to drop in Autumn 2018.
We sat down with Jess and asked her a few questions about the journey so far.
We wish her nothing but the best, and we can't wait to continue working with her on future ranges.
Congratulations, Jess!
What is your range about? 
Frankie + Roy is all about slim fit classic design clothing for skinny kids.
Who is it for?
Kids sizes 1-7
What did you do for a career before you started your label?
I currently work in sports administration and prior to that sales and retail.
Every day I learn something new about the industry, selling online, social media and so much more.
What is the biggest thing you learnt whilst working through the development process? 
Everything to do with designing and manufacturing clothing. I knew nothing prior to starting this journey, but I have been very open to learning and developing my knowledge the whole way through and still am now. Every day I learn something new about the industry, selling online, social media and so much more.
What would you do differently if you did it all over again? 
I don't think there is anything I would do differently if I could. I love what I have produced and have loved the whole journey that has come with it.
How can people buy your product?
Frankie + Roy will be selling online only at www.frankieandroy.com.au
What is some advice you would give someone else looking to start a label? 
Know your point of difference and your client, and work that to your advantage. There are so many products on the market and people selling so you need to be specific and target the right people. And network! This has been something I have enjoyed doing as who doesn't love a lunch and catch up? I have met so many people along this journey who are now going to help me launch and support me. I have made real connections with these people and am happy to help them in return.
Follow Frankie + Roy:
Online Store
Facebook | Instagram
If you would like to know more about the journey of starting a fashion label and how to take the first steps, please let us know at info@sampleroom.com.au. We would love to meet you and have a chat.