Everything you need to know about fabric shrinkage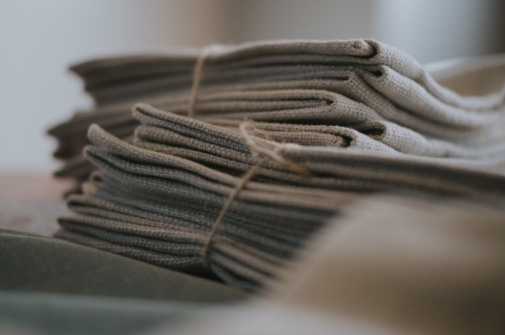 During our Fashion Label Launch Pad Program our mentees gather for monthly group calls to discuss any niggling questions that have been presented to them on their new fashion journeys. This month's hot topic in discussion was how to manage and prepare for fabric shrinkage.
When choosing fabrics for your collection it is highly important to understand the fibres that the textile are made of and how they react in certain conditions (ie. washing), all to ensure your garments stay in the best shape possible. Fabrics that are made from plant based fibres (linen, bamboo) or animal coats are highly susceptible to shrinkage, whilst some synthetic fabrics do not shrink at all. Denim or dyed garments are especially prone to shrinkage.
Just like how every pair of jeans has a different feel and stretch, there isn't consistency. Even different rolls of the same fabric can possess a different shrinkage to the next.
Here at Sample Room, we carry out a meticulous shrinkage testing process to ensure that the end result is perfect. Ultimately saving on time and costs for our clients. Read on to see the steps we implement during this stage.
1. Make pattern based on assuming there is no shrinkage
2. A Sample is made to fit as is (shrinkage is not yet factored in)
3. Alterations are then carried out
4. The garment is measured by Sample Room after it has been made and pressed
5. All measurements are recorded
The client can then take the sample to an industrial laundry, or home to wash as they choose.
6. Client brings garment back into Sample Room
7. The garment is then pressed and measured again
8. Using a percentage formula Sample Room determines how much the fabric has shrunk and pattern is scaled accordingly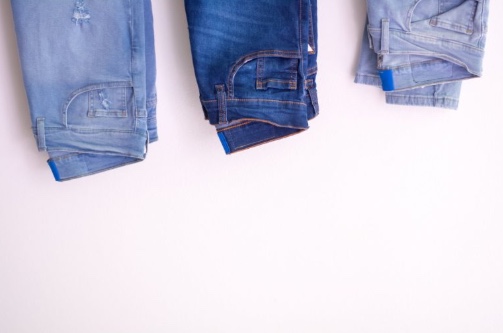 If you are looking to use a denim or dyed fabric for your garment, it is important to let Sample Room know to ensure the process is completed in a timely manner. Denim shrinkage process:
Client sends fabric in
Metre x metre square is sewn
This is done in cotton thread so as not to be washed away
Fabric is sent off to be dyed/ washed
Fabric comes back to Sample Room to be measured and pattern is scaled up to accommodate the shrinkage.
If you would like to learn how to develop and launch your own range. Join our Fashion Label Launchpad.
Resources: https://laundrybasketfc.com/2019/05/01/which-fabrics-shrink-the-most-in-the-wash/