The Initial Design Meeting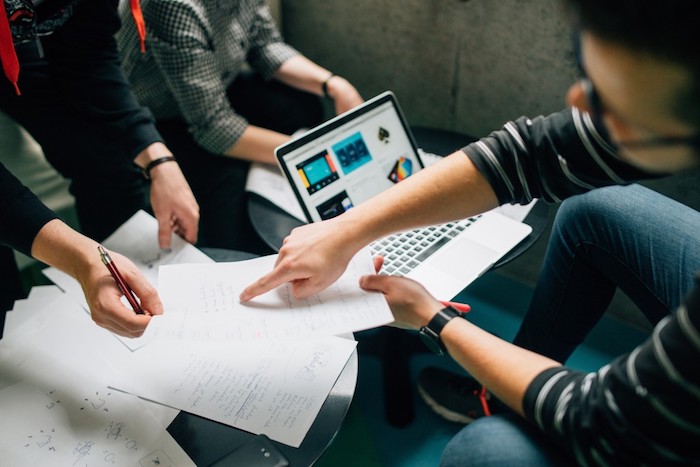 When you first start your label it is a really exciting time. You have every right to feel proud and eager. But, you may also feel apprehension too. This is normal. You will have a lot of questions; this is normal too.
One of the most common questions we hear from start-ups is 'What do I bring to my design meeting?' and 'How do I explain what I want?' Well, at Sample Room, we can help answer these questions no matter who you work with, as well as alleviate any concerns you may have.
The initial design meeting is the most important stage in development. It is not something to be rushed and there is a certain process that is needed to get all your ideas out of your head and mouth in a way that explains it to a pattern maker to create your vision. It is your chance to unload everything to us.
Your worries, your ideas, everything. This meeting is about anything you choose; it's all about you, your designs and dreams, your budget, and your questions. It's a good idea in the weeks and days leading up to the meeting to jot down some of the issues you'd like to go over. Write down all your questions, note the choices of fabrics that you're thinking of using for your garments, bring in garments to show fit, make or fabric, bring in swatches, and tear out pics from magazines. You can use this meeting to simply have a chat with us; to bring forth the ideas that are presently buried within. We understand that ideas have to germinate in your brain; equally, we understand that an idea will stay as just that until you talk it over with someone.
The best advice we can give you, however, in preparing for the design meeting, is to make sure you know your customer. This is so important, we can't stress it enough. You need to have researched every aspect about your customer, you need to have invested time and energy into them. If you're about to launch a label, you have to know that person is out there to buy it. It's no use creating cycle wear for women who wear Size 16 and over if you've not done the research to show that such a product will sell. Likewise, if you are designing quality work-wear for the professional woman, make sure you understand everything about her. What is her age bracket? What is her salary range? Is she a working mum, or is she child-free? What movies does she like to watch? What are her hobbies?
Does she do yoga, or is she a marathon runner? Know the other brands that your customer purchases. Have a clear picture in mind, so that you are well-placed to succeed in launching. Reach out to your customer, get their feedback, and make conversations and connections.
Why is this so important? Well if this is not clear then there is no way we can help you improve your design. It is also important for a pattern maker to have a clear vision of the customer they are designing the pattern for. We make a lot of design decisions on your behalf whilst we are making patterns, so knowing how you would like the end look and mood of a garment helps us determine how much ease there should be, how low a neckline should be, how much movement there is across the shoulder or what the length should be. We are the architects of your ideas so we need to know your style.
Experience tells us that by the time you come to see us for your design meeting, you need to have been researching your customer, as well as marketing yourself to them, for about eighteen months. The best way to do this is through social media. Get yourself out there—if you are unsure about how to do this, then have a look at some of our blog posts on marketing and social media platforms. Trust us, the more time you spend on introducing yourself to your customer through photos and memes that align with your idea, your brand and your upcoming label, the better placed you will be when it comes to your design meeting, and ultimately your launch.
When you come to Sample Room for your initial design meeting, it really is all about you. There is nothing too small or seemingly insignificant that can't be discussed during this time. If it matters to you, raise it with us, and use our guidance and expertise to your advantage. Our job is all about supporting and assisting you in the early navigation stage of jumping into the fashion industry.
Additionally, if you would like to know more about how to start an Instagram account for your label before you have any product, then you will love that we have added a bonus video that follows our information webinar. That's right, a video to help you prepare before you start development, a bonus video on Instagram and a free 15min chat with me to see where you are at and how we can help you. All this value for just $20. If you are interested to know more then come find us at Sample Room – Getting Started.
We'd love to hear about your idea.