Mentee's Launch: Bug Activewear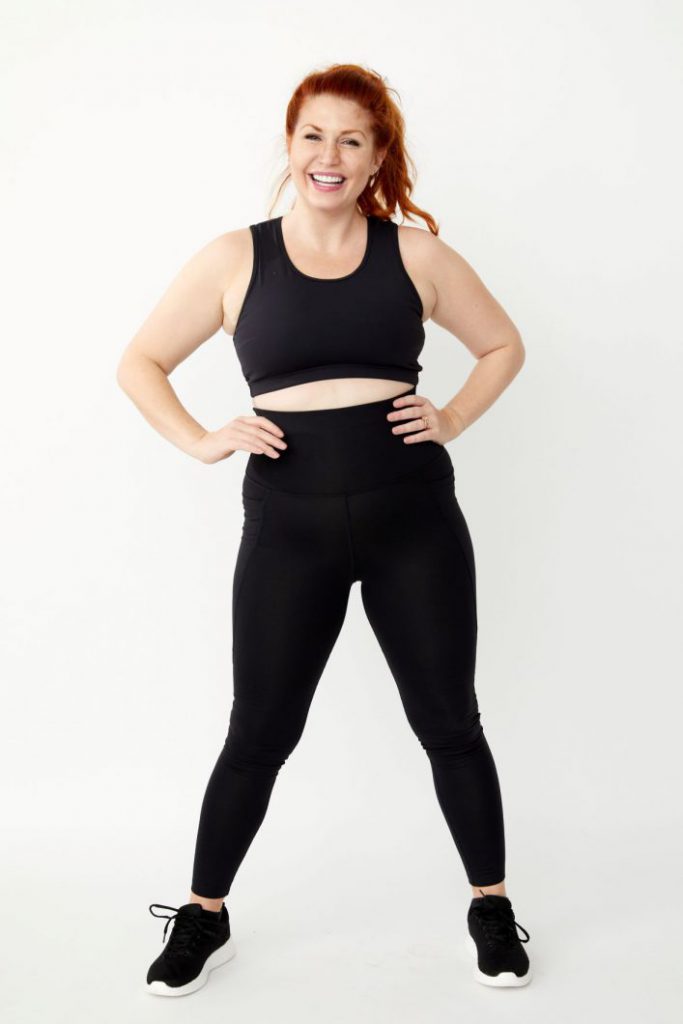 Our Mentee:
Steph Van Maanen of Bug Activewear
Based in regional Victoria and a runner herself, Steph Van Maanen has created a range of activewear designed for runners, with an emphasis on comfort, style and performance and for women of all ages, shapes and sizes.
Investing in local development and production adding to the story and further building that connection with community.
We asked Steph about Bug Activewear and what led her on the journey.
Tell me about Bug Activewear and Running Bug. What was the driver behind it?

It reached a point where I simply couldn't find activewear that fit the way I wanted. There are plenty of new brands out there selling the same style leggings. But it all looks the same, like it was from the same factory, and I really wanted to create a range that works for people like me.
I currently offer sizes 8- 22. The most common positive response I get from people is when I let them know it is Australian made and offer inclusive sizing. I was very conscious about not labelling part of the range as a "plus size" and charging more for those items. I believe that you can be active at any size.
What was the hardest thing about launching your range?
The timing. I started in late 2019, but who could have known what was about to happen. Covid slowed down pretty much everything and made it harder to meet in person, arrange photoshoots and get production with the factories needing to make masks instead of products.
I've got a very inquisitive three year old and with childcare closed, working from home and home schooling, it made it very hard to get anything done. I started getting up at 4:30 in the morning to get stuff done before the kids woke up. At least being in regional Victoria meant that the lock-down wasn't as long as you had in Melbourne.
Did you change anything during the process?
I did have to change the name of the business. I started with Running Bug, but a big international company bought the name across every division of trademarks. So, rather than go down a legal battle, I thought I will keep my website that I had already bought and step sideways to Bug Activewear.
The benefit of all this is that I can have Bug Activewear as an inhouse brand for Australian made clothing and can still offer other fitness products under the Running Bug name. While my main pursuit is running, my activewear is just as suitable for the gym or yoga studio.
What did you do before Bug Activewear?
I still work in my day-to-day job three days a week. That's how I pay the bills. I devote one day and every evening, once the kids are in bed, to building the business.
Running Bug Australia and Bug Activewear never had the proper launch, because of timing, so really we've only had a soft launch.
Is it a problem that you haven't had a proper launch?
No, not at all. It's given me the time to understand all the other parts of the business, book-keeping, social media, etc. I can wrap each item up nicely and put my little sticker on it before sending it off. I'm not run off my feet, so I have a little bit of time to get everything working well.
How long have you need thinking about or planning to launch Bug Activewear?
It really wasn't something I was every considering until I just couldn't find what I wanted. I found a niche that nobody was filling.
There were brands that lots of people were raving about, but I would put them on and they would just roll down or slip down. I kept saying to myself, but everyone says these are so good. It just proved to myself that just one design doesn't work for everyone's body shape, certainly not mine. So my husband just told me to start my own label. And, it was actually him who stumbled across Sample Room on an internet search.
I didn't grow up wanting to start a fashion label, it was because I was frustrated at not finding what I needed out there. I thought if I can't find what I need, there must be others like me.
Do you have any prior experience? you mentioned "other people like me", what do you mean?
No, none.
When I refer to other people like me I mean the non stereotypical runner. I have a bit more around the tummy area and prefer that to be supported with my clothing rather than jiggingly around. I found most of the activewear leggings available would be unsupportive or roll down while a lot of tops would creep up. The clothing was becoming a distraction, making it hard to feel comfortable exercising. I wanted to create clothing that would offer support, coverage and not have to be adjusted constantly, remove the distraction so you can focus on your workout!
The ultra-high wsited leggings are almost a cross between shapewear and activewear because they sit so high. They do suck you in a feel more secure in that middle area.
What did the Fashion Label Launchpad do for you?
As you know, I came in with zero knowledge. My fashion knowledge was basically just wearing clothes. Occasionally I would pick up a needle and thread to put on a button. I knew nothing, not even the stitch names. I didn't know fabrics at all.
What I found with Sample Room is that you explain all of the little things that other people just expected me to know. So it was good, I was being taught throughout the whole process. And all your staff have been lovely as well, which is especially nice.
Where can people find Bug Activewear?
On my website –  www.runningbug.com.au
Facebook: https://www.facebook.com/runningbugaustralia