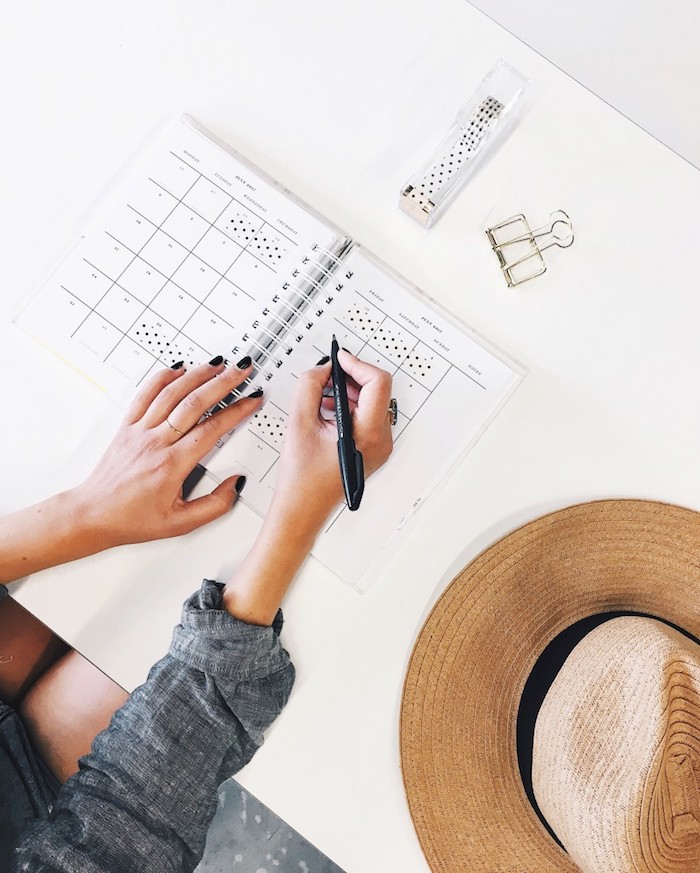 Whatever your position is within the fashion industry, if you want to take a leap into becoming a designer, you might be wondering what happens next. What are the best steps to make yourself known?
Sample Room's very own mentoring program, Fashion Label Launchpad, is actively supporting many emerging designers with the finer details that are relatively unknown, and seemingly secretive, in this industry. But firstly, and probably the most important piece of information to impart is to get onto marketing EARLY. Draw up a marketing plan. Don't leave anything to chance. This is how customers are going to know about you, place their trust in you and your product, and ultimately make a purchase. This goes for anyone, not just those on our mentoring program. Marketing is the way to get yourself, and your big idea out there.
Fashion is ubiquitous, like cafes! There's a café on nearly every street corner, have you noticed? How are they all managing to sell coffees each day? And food? We don't actually need to buy coffees and food from a café every day, so that's where the fashion industry is a bit different. Everybody needs to wear something, so the market is flush with products, from high-end suits to the daggy trackies that we wear when we're slopping around at home. If you're going to get someone to buy your wares, you're going to need to stand out, to market yourself cleverly.
And to do this, you need a marketing plan. These plans incorporate a few essentials, such as:
Defining your customer
You might choose to design leisure wear for the person in the 50-plus age bracket. Or you might design children's wear. Regardless, you need to know your customer. You need to research them and their spending patterns, understand what they want. Does an inactive 55 year old person really want Lycra or do they want cheap, fleecy track pants? Does a cash-strapped young single mother still want her child to wear the best they can afford?
Social media
This form of marketing is important. It's currently the way the world is turning, in a marketing sense as well as a social, connective way. Facebook's targeted ads provide a way to market your product to just about anyone. You can target to people based on relationship status, work and business areas, parental status, age, fitness levels, leisure activities to name just a few. Use Facebook to your advantage. It's also important to separate your social media sites. Your personal site should not be the same one as you use for your products, particularly once you've passed the start-up phase.
Measurable goals and time frames
In the early days, it's best not to focus on making money. Don't bring in huge amounts of stock in the early days; it's never going to be as easy to sell as you initially think it will. First of all, you need to test your product in the market. Think about your products, know your label and what's it worth. Place your label in the market place, get customers to know about you, to trust you. Initially, you might like to think about only selling via online and pop-up shops. Working with retailers takes much longer than first anticipated and it's never about walking into their shop and thrusting your line in their faces and asking them to sell them. It's a relationship that is built on respect and time. When you reach that point, remember that relationship is precious.
Promote your product without fear
The best way we've ever seen this done is by a designer who was her own customer. She wore her designs and told anyone within listening distance that she'd created them. By the time she came to launch her line, it was already well promoted and her customer interest base was huge. She believed in herself, her product, and she marketed the whole package. We recommend you do this, too. It's highly effective.
Keep it simple
Keep your range to a minimum when you're first putting yourself out there. Don't confuse your customer too many options, like children's wear, low-cost active wear for adults, high-quality suits for the working professional mum. Build trust with your customer by doing one thing well, then later, you can branch out to include your other designs.
Include your values
Sing them out loud! Let your customers know about your values, your passions and how they form a part of your product. The best way to do this is through a blog.
More details
When you think you've exhausted all the details for inclusion into your marketing plan, think about it again. There's probably more that can, and should, be included. More is more, in this circumstance.
Sample Room is here to help you, whether you're starting out a designer, a machinist or sublimation printer with big ideas of creating something vibrant and new. We can guide you through every step of the process. And we wish you all the very best in your design career.