Honing Inspiration & Defining Your Customer; what does it mean and where do we start?!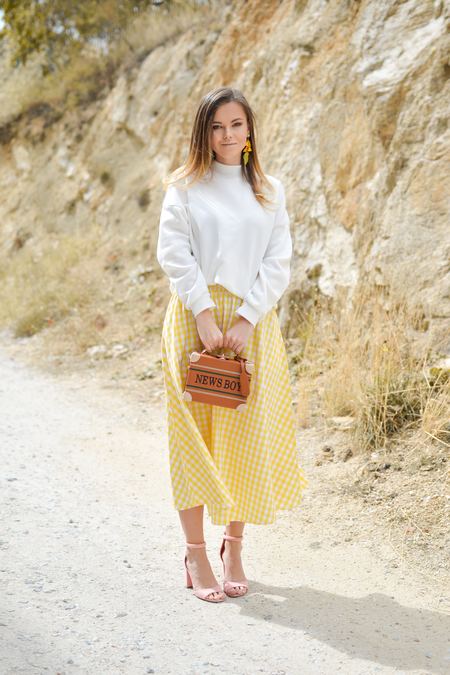 From paper to production, there are SO many factors to consider in bringing a design to life. But after meticulously stewing over fabrics and hemlines for months on end, who is going to be wearing your garments?! And what needs do they have?
As part of our Fashion Label Launch Pad program, our group of mentees hold a monthly phone call to discuss queries and roadblocks as they work towards launching their first fashion labels. During our call this month we chatted all things sourcing inspiration and how to tailor your brand to suit the people purchasing your product. With what can be such a tricky task, here are a few tips and tricks to keep in mind for the designer carving out the personality of their brand.
INSPIRATION
As a creative, inspiration is all around us. Everywhere we look there is a new idea waiting to be thought up, designed and created into something wonderful. In the beginning stages of design, observing the spaces around us and collating stimulus for later reference can be invaluable. But inspiration can be unpredictable and we might not always be prepared for when our light-bulb moments hit. So, below are a few tools we love that you can use to immediately house your sources of inspiration when they come to mind. All of which are easily-accessible apps you can instantly download to your phone! These will also become valuable platforms you can use to assist in determining your customer.
Trello
Whether you have a more left-leaning analytic brain or a visual mind, Trello acts as a project management application where you can jot down those fleeting thoughts in list form. It's super easy to categorise with labels, throw in screenshots and cue in whoever you want to check over your ideas. Check out how it works here > https://trello.com/tour
Pinterest
You may have used Pinterest already, but what a great tool for the visual mind it is! Here you can create mood boards, collate photos and combine an endless amount of stimulus that might take your fancy. The perfect tool to assist you to formulate the overall feel of your collection. Check it out here > https://business.pinterest.com/en/how-pinterest-works
DEFINING YOUR CUSTOMER
In using these platforms you're off to an excellent start. Now it might be a little easier to visualise an overview of what you want your label to represent – encompassing mood and overall feel. You may have numerous categories and ideas representing different ends of the spectrum and this is great!
However, in determining who you're creating for and who will be purchasing your product, we have to get down to the nitty gritty and be specific. Ideally, we want to create 2-3 profiles or 'personas' to match the looks sitting at opposite ends of the spectrum. Eg. If customer A loves to wear rich, colourful prints and customer B wears monochromatic tones and tailored fits; where do they meet in the middle? Why are both these people shopping at your store and what do their style choices say about their profile?
With what can be such a challenging concept to map out – here are few a points to consider in determining your ideal customer.
Demographics (age, gender, profession, income level, marital or family status)
Psychographics (values, attitudes, belief systems, pain points aka major areas of frustrations)
Lifestyle (geographic location, leisure activities, travel)
Buying habits (brand loyalty, impulse buyer or saver, price awareness, unique features they look out for)
Customer Needs – remember that needs are stronger than wants and a customer is willing to hand over their money for that thing that meets their needs.
There is no right or wrong way to define your customer and it is unique to every business. However, these points are important to address and to continue and adapt with as your label grows.
Not currently in the Fashion Label Launchpad program and want to know more? Give us a call or email and let's start the conversation about how we can help bring your dreams into reality.
03 9041 3488
info@sampleroom.com.au