Are you looking to start a clothing label? Perhaps a fashion label? Or are you trying to figure out how to get a non-wearable textile product from concept to developed to manufactured?
It can be a confusing process, with so much information out there, but much of it seems to contradict other information. Add in the friends who are only too keen to give you their advice. Off-shore? On-shore? What is best and why? Where to begin and why won't anyone return your calls or emails?
Well, you've found the right place to be. With the skills and experience to develop and manufacture most anything, Sample Room can help you find your way.
You just want to start a clothing label, something your've been dreaming of for a long time, but you keep hitting roadblocks.
Are you frustrated that people just don't answer your calls or seem disinterested in working with you?
Have you been told that someone is booked out or can't start your designs for another year?
Have you started development but did not get the result you wanted and are frustrated that it all seems a bit too hard?
Sign up for our manufacturer discovery masterclass and Q&A session
An excellent class with lots of useful information. Julia's wealth of knowledge shone through. Thank you
Our founder, Julia, will be hosting a live masterclass every 2 weeks. This is an ideal way to hear from in industry veteran and thought leader and have your specific questions answered in the Q&A session.
Find out what a manufacturer needs from you so you understand the commitment you need to make to start a clothing label.
I am sure if you have been searching for a while or you have spoken to other businesses…You may have found it quite hard to get the right information and maybe you are feeling a bit lost.
I hear you and have heard this from 1000's of startups.
I want to help you understand why this might be happening and what you can do so that your voice is heard, and your designs are realised to follow your dream.
My name is Julia and I have put together this special Masterclass based on the questions I know you need answered to know how to progress.
Fantastic. Julia went above and beyond to share her knowledge with the group and was more then willing to answer the barrage of questions I had for her. Her experience is really on point and answered and explained things with fluency and a deep understanding.
I want to help you understand the next steps to take to start your clothing label.
The Manufacturer Discovery Masterclass will guide you on how to find a manufacturer and what they will need from you. The session is hosted by Julia Van Der Sommen, a 27 year veteran of the industry.
In the Masterclass, Julia will answer these questions, and more:
How much does it cost?
How do I chose between local and overseas manufactures?
 What does a manufacturer need from you?
What is your role in the process?
What is involved in a Tech Pack that actually works?
What you need to know before you chose a manufacturer?
How long does it take?
SIGN UP NOW to learn how to start your clothing label
Still not sure?
Find out what others have said about the Masterclass
Very informative. We were after some structure in planning next steps and that's what its given us.
Very informative. I'm feeling really excited about the possibilities. Thanks
Excellent information for newbies like me, who are just taking their first steps into the world of fashion!
Ethical Clothing Australia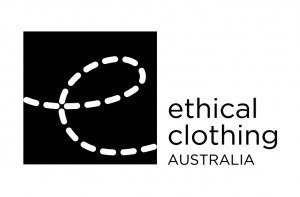 We are proud and excited to become one of the few pattern making services to have gained ethical accreditation via Ethical Clothing Australia (ECA) for our local production. If you would like to know more about ethical accreditation or other suppliers in this unique manufacturing process then please get in touch with ECA. ECA works closely with legally compliant manufacturers in Australia to ensure a transparent and ethical textile, clothing and footwear industry. The Sample Room works collaboratively with ECA as part of its ongoing commitment to offering ethically made products in Australia. ethicalclothingaustralia.org.au