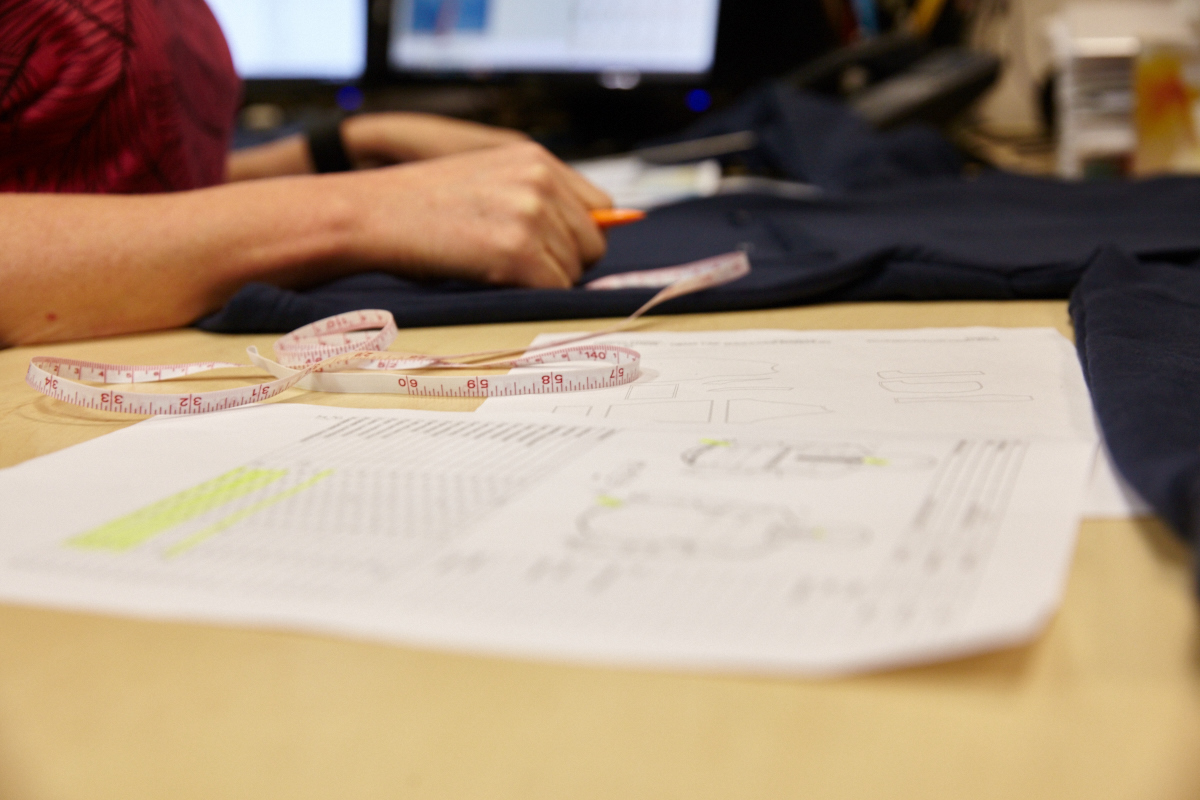 PATTERNMAKING
SAMPLEMAKING
GRADING
MARKER MAKING
PRODUCTION PREPERATION
CONSULTATION
When working with Sample Room, you'll discover how quick and smooth the development and manufacturing process can be.
It is important that you use your energy to create unique designs, so rest easy and let us transform your ideas into beautifully fitting garments that sell. We provide expertise in Pattern making, Sample making, Fitting, Grading, Production markers, and Specifications; a complete package of information to take to your Manufacturer for a smoother production process.
We are a complete team of industry professionals here to help build your brand and make you stand out from the crowd!
Benefits of working with Sample Room:
You will save time – Traditionally each professional (Patternmakers, Graders, Cutters, Seamstresses) worked in separate businesses leaving you to do all the work and running around. We can help you gain up to 75% of this time back by taking responsibility of your entire design development through to finished product.
Complete service– Even the most experienced industry professionals will be surprised to know how much there is to do and think about when running a Fashion label. With all services in one place we can assist you in every way and suggest the best possible process to follow for your business. By providing Pattern making, Sample making, Grading, and Specifications in the one place, we can highlight key problems areas and rectify issues before proceeding to bulk manufacturing.
Less mistakes- It is only human nature that things are overlooked, but with a close-knit team of technicians we have a systematic approach and strict checking processes to ensure that nothing is missed. From pattern construction, sample communication, grading, markers, and specifications, we are able to pick up anything that may cause problems later in production and find the best solution for each design roadblock.
You can relax – we are YOUR team here to support you. Our aim for anyone we meet is that their business succeeds and they return to us for many seasons to come. You will be assigned your own Patternmaker for consistency of design and knowledge, so you can feel confident that someone else understand your customer and business requirements.
Industry knowledge and know-how– You can not know everything when running your own business, and nor should you. There are many hats to wear in a business and sometimes an outsiders view can help to make things clearer. Treat us as though we are your own team, as each and every member wants you to succeed!